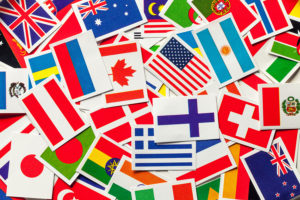 Although the I-601 and I-601A Waivers are very similar in what they cover (extreme hardship), they are very different in many other ways.
I-601A Waiver
First and foremost: The I-601A Waiver ONLY applies to the inadmissibility of unlawful presence. So, if you are reading this and you've been found inadmissible for misrepresentation/fraud and/or a crime involving moral turpitude: this waiver does not apply to you. Unlawful presence is accrued when you enter the United States without inspection, or if you overstay your period of admission in the United States (if you entered with a valid visa). If you have been in the United States unlawfully for more than six months or more than a year, you have accrued enough unlawful presence to be barred for three to ten years. If approved, the I-601A Waiver is like a magical eraser that wipes away all of that unlawful presence. The I-601A Waiver only applies to applicants filing from WITHIN the United States. If you have been found inadmissible for unlawful presence but are located outside of the United States, you will file the I-601 Waiver instead.
What is the major benefit of the I-601A Waiver? The applicant will know – before having to leave the United States – if his or her waiver has been approved. I-601A Applicants are required to return to their country of citizenship to attend an Immigrant Visa interview at a U.S. Embassy or Consulate. Previously, that interview took place BEFORE an immigrant could file a hardship waiver, which meant two things: 1) the immigrant left the United States not knowing if his or her waiver would be approved (and the waiver must be approved in order to return to the United States), and 2) the immigrant was separated from his or her family for upwards of 6 months to a year – and in some instances, even longer, before the waiver was approved, allowing him or her to return home. The I-601A Waiver is such an advantage because the immigrant gets to leave the United States with more certainty and less time away from his or her family.
It is EXTREMELY IMPORTANT that you make sure you are eligible for an I-601A Waiver before you file one. If you file an I-601A Waiver and you have any other inadmissibility, if you were previously in immigration court, or if you have more than one entry to the United States – you may submit the waiver in error, have it approved by USCIS, and still end up being denied your Immigrant Visa. This will leave you stuck outside of the United States for months, a year or more, or – in the most unfortunate cases – forever. How can you avoid having this happen to you? SPEAK WITH AN IMMIGRATION ATTORNEY BEFORE PROCEEDING. Even if you think you can file this application on your own, consult with an immigration attorney who has experience with Hardship Waiver Applications, which are some of the most complex immigration applications. They take a great deal of time, attention, and care to prepare properly.
I-601 Waiver
I-601 Waivers are typically filed in one of two instances: 1) after filing an I-485 Adjustment of Status application with USCIS or 2) after being denied an Immigrant Visa by a Consular Officer outside of the United States. I-601 Waiver applications clear all three inadmissibilities (unlawful presence, misrepresentation, and crimes involving moral turpitude). If you believe you are inadmissible for any reason and will need to file an I-601 waiver application, starting to work on the application well in advance of it being requested by USCIS or a Consular Officer is always a good idea. Ninety-day deadlines for submission are often given to applicants who need to file the I-601 waiver application after attending their adjustment interviews. Waiting to begin working on an I-601 waiver until after you have been denied at the Consulate will significantly increase the time you must remain outside of the United States, separated from your family members. If you are unsure if you have done something in your past that has made you inadmissible today, consult with an immigration attorney. Knowing ahead of time that you will need to file a hardship waiver application is always better than being blindsided by the request and then scrambling to put together a strong application as quickly as possible.
Whether you need to file an I-601 or I-601A Waiver, Caruso Law Group can help you. Many immigrants worry that their case will not have enough hardship to be approved (read our blog post on evidence of a psychological hardship), but Caruso Law Group's unique approach to waivers will help you feel confident in your waiver application. We will tell your story, explain your situation, and argue all the most important reasons why you need to remain in the United States with your family members. Schedule your free consultation with Caruso Law Group today!
LET US HELP, CONTACT US TODAY!
Contact an experienced waiver lawyer today for a FREE 60 MINUTE CONSULTATION and see how we can help solve your complex immigration issues!