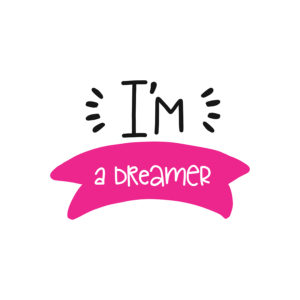 For many young undocumented immigrants in the United States, the choice to come to the United States and reside here unlawfully was not theirs. They may have been brought into the United States by family members when they were children. They may have been sent across the border as unaccompanied minors by family members who were hoping to give them a chance at a better life. Some have grown up knowing no other country than the United States as their home because they were so young when they arrived. There are instances of teenagers graduating from high school who did not learn that they were not actually citizens or lawful residents of the United States until after trying to apply to college. The confusion and uncertainty that surrounds the lives of young undocumented immigrants in these situations are overwhelming.
Five years ago, President Obama created the policy that brought some peace of mind to these individuals. Deferred Action for Childhood Arrivals (DACA) has helped 800,000 immigrant youth get legal protection in the United States. Upon receiving DACA status, immigrant youth do not have to worry about the government beginning removal proceedings against them. Plus, they receive employment authorization, which not only enables them to work lawfully in the United States, but also permits them to apply for social security numbers that can be used for filing tax returns and obtaining driver's licenses. A 2015 survey from the Center for American Progress clearly shows how the DACA program has significantly improved the lives of immigrant youth.
One misconception about DACA recipients is that they are on a path to becoming United States citizens. They are not. There is currently no path in place that leads one from DACA to U.S. Citizenship. However, with DACA, many immigrant youth are able to forge paths for themselves that would never have been possible without the program. An NBC News article from November 2016 highlights some of the achievements immigrant youth have realized after receiving DACA status. It also provides a glimpse at the hashtag #WithDACA on Twitter, which sheds light on the ongoing positive effects DACA is having in many people's lives.
Unfortunately, DACA recipients continue to exist in a world of confusion and uncertainty. Although President Trump's administration has not taken any action to stop the DACA program, there is growing concern that DACA's end may not be far off.  August 15, 2017, will be a National Day of Action for DACA & Immigrant Youth. There will be a march in Washington, D.C., and several other events happening around the country. For more information about the scheduled events, or to register an event of your own if your town or city is lacking one, visit: DefendDACA.com.
If you believe you may be eligible to apply for DACA status, it is not too late to submit your application! Contact Caruso Law Group for a free consultation to determine if you are eligible and find out how we can help you receive DACA status.
If you have DACA and it is set to expire within the next 180 days, you need to begin the process of renewing your DACA status. Contact Caruso Law Group for a free consultation to find out how we can help you apply to renew your DACA status for another two years.