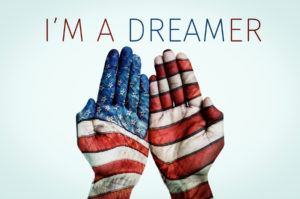 For the 800,000 DACA recipients in the United States, Tuesday, September 5 was a dark day. Many had previously found the courage to come out of the shadows and register with the United States government in order to work lawfully in the United States and receive assurance that removal proceedings would not be started against them. The implementation of DACA brought a sense of safety and security to these thousands of lives that is now lost. With the DACA program being rescinded by the Trump administration, hundreds of thousands of immigrants who were brought to or sent to the United States while they were children by their family members are again forced to live in fear as a result of a choice they did not make.
So what happens now?
Although it is hard to predict exactly what is going to happen to the 800,000 people who had DACA status, there are steps you can take if you lost your DACA status and are worried about your future in the United States.
Figure Out If You Can Renew Your Current DACA Status. This helpful guide will show you if you are able to apply for DACA renewal before October 5, 2017.
Know Your Rights. DACA gave immigrants the assurance that removal proceedings would not be started against them. Now, with that assurance gone, the possibility of a visit from an ICE agent is again very real. Print out this resource – What To Do If Immigration Agents Come to Your Door – and tape it up by your front door or keep it on your refrigerator.
Speak with an Immigration Attorney. With DACA gone, you need to find out if you have other options to obtain status in the United States, especially if your circumstances have changed since you initially received DACA status. You may be eligible for a green card through marriage to a U.S. Citizen. You may be able to file a hardship waiver to get rid of any inadmissibility preventing you from becoming a permanent resident. You may qualify for a form of humanitarian relief such as a U Visa, VAWA, or Asylum. Even if you fear you have no other options, speaking with an Immigration Attorney can be invaluable if you find yourself in ICE custody or if removal proceedings are started against you. Already having an established connection with an Immigration Attorney will save you time during what will be an extremely stressful and anxiety-ridden process.
If you had DACA, Caruso Law Group wants to help you figure out how you can remain in the United States without living in fear of deportation. We will take the time to thoroughly analyze your situation and determine your options now that DACA is gone. Let us help you figure it out by booking a free one-hour consultation today. This one simple step may make all the difference in your immigration case.
LET US HELP, CONTACT US TODAY!
Contact an experienced DACA lawyer today for a FREE 60 MINUTE CONSULTATION and see how we can help solve your complex immigration issues!